Wedding planning can be challenging enough, we engage real wedding experts from Travel Leaders to help answer questions regarding planning the perfect Honeymoon.

How did you get started?
Travel Leaders is a family-run business that opened in 1984, with a mission to provide every traveler with exceptional service. In 2008, Travel Leaders saw the need to develop a Romance Team dedicated to helping serve clients with their honeymoon and/or destination wedding.
We currently have 15 people on the Romance Team who will help you plan the perfect honeymoon or destination wedding. Each specialist has their own areas of expertise and works passionately to provide insider tips, advice and the best value to our customers.

Best advice for a couple searching for their honeymoon destination?
Think about what you want to get out of a honeymoon. Are you looking for expansive beaches and plenty of relaxing after the big day? Do you prefer an active getaway packed with outdoor adventures? Or does your dream vacation include romantic sightseeing with unique landscapes?
Also consider what kind of traveling you've each done to find the best match for your travel styles. Expectations are everything, so it is great to make sure you are both on the same page and have the same vision for your honeymoon.
What are the top 3 trending Honeymoon locations this year?
Mexico – Riviera Maya, Cancún, Los Cabos and Puerto Vallarta
Caribbean – Dominican Republic, Jamaica, Bahamas and St. Lucia
South Pacific – Hawaii, Tahiti, Fiji, Australia and New Zealand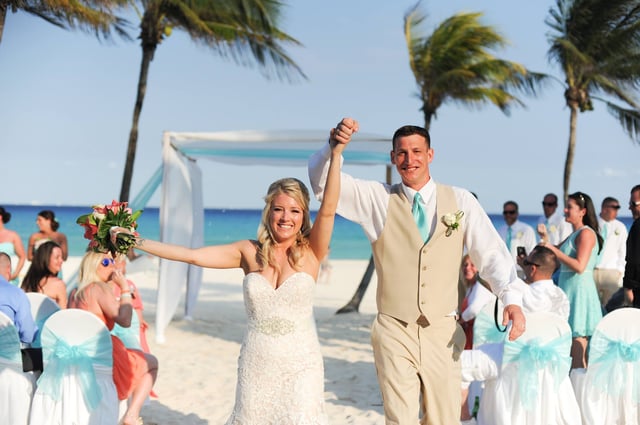 What days of the week are least expensive for travel and touring?
This really depends on your destination and time of year. Working with a profession travel specialist is the best way to make sure you are making the most of both your time and money.
Perhaps leaving one day later than you had hoped would offer you nonstop flights to get to your destination quicker. Or perhaps extending your stay will save you money because of exclusive offers from the hotels and resorts that give you free nights.
What are the most common mistakes couples make when planning their honeymoon?
They try to plan it on their own. Make an appointment with a travel agent and bring along your inspirations. Share a honeymoon Pinterest board. Be sure to think about the resort amenities, budget and possible destinations that you want.
Couples who have never taken a trip together before need to talk explicitly about what they expect, how much time they spend on the go vs relaxing, and what kind of dining, activities and touring they each want to do.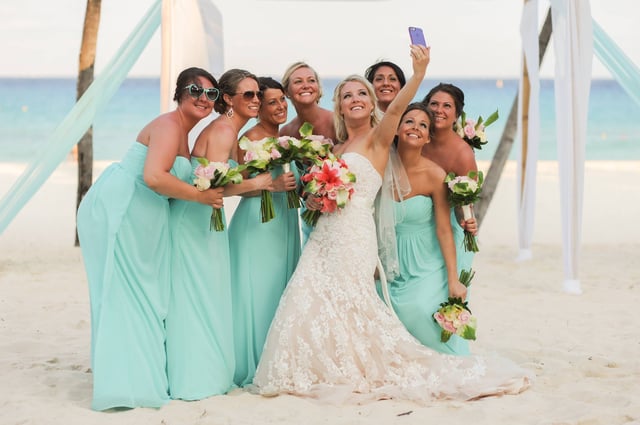 Are there best times of the year to travel to different places?
We recommend you travel to Mexico and the Caribbean between December and May. Europe is best between March and May, or between September and October. The South Pacific is beautiful all year.
What activities can you recommend while I'm on my honeymoon/vacation?
Consider booking a surprise for your spouse, like a sunset dinner cruise, couples massage or candlelight dinner on the beach. Make sure you buy a special souvenir or memento to remember your honeymoon together.

Do you travel to the destination that you recommend?
Yes, all of our travel specialists travel extensively to help you travel better. Our experience, the contacts we make in each destination, and our advice will undoubtedly make for a better experience when you go to a destination for the first time.
---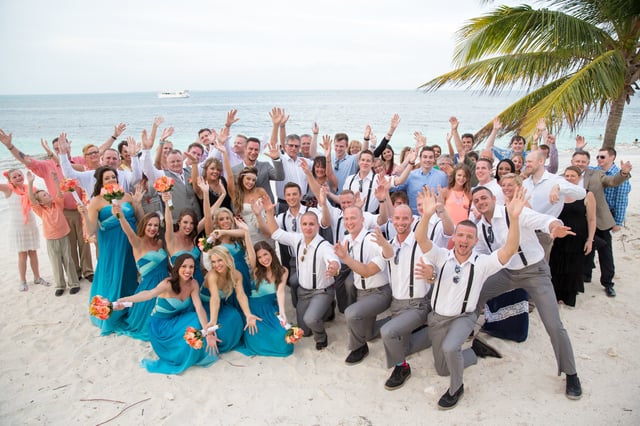 We are always here to help!
In thinking about your Honeymoon or any aspect of your Wedding, we are here to support you thru the process. The team of creative designers and wedding consultants at Live Love Last by: Plastic Printers can think up the perfect wedding invitations, Thank You cards, personalized luggage tags, party favors, wine charms and anything else you want in your custom wedding package. Click below to schedule a Complimentary Consultation with us now.